Retreats
9-11 June – YOGA AND NVC RETREAT
AT GREEN FARM KENT
Immerse yourself in a weekend of yoga practice in the beautiful, tranquil surroundings of Green Farm.
Engage in the study of and take a deeper dive into the practice of yoga. Learn more about yourself, yoga asana, meditation and practical ways to apply yogic teachings to your life.
Senior Accredited Yoga Teacher Alex Hanly is leading this specialist yoga retreat at Green Farm Kent on the weekend of 9th to 11th June.
During this weekend you will get to know your body more intimately through both traditional yoga postures and through fascial release, free movement and play. You will learn yogic meditation practices and how to brings those practices and ways of being and seeing the world into your relationships through the structures offered by non-violent communication.
Through a series of 6 one and a half hour sessions led by Alex you will experience:
Yoga Postural Practice / Embodiment Practices
Yogic Breathing
Meditation / Awareness Cultivation
Study of the tradition
How to Be With Intense Emotions
Why We Practice
How These Practices Work
Basics of Non-violent communication
PRICE
£1100 for 2 people sharing – King/Twin Beds
£695 for single occupancy – Double Bed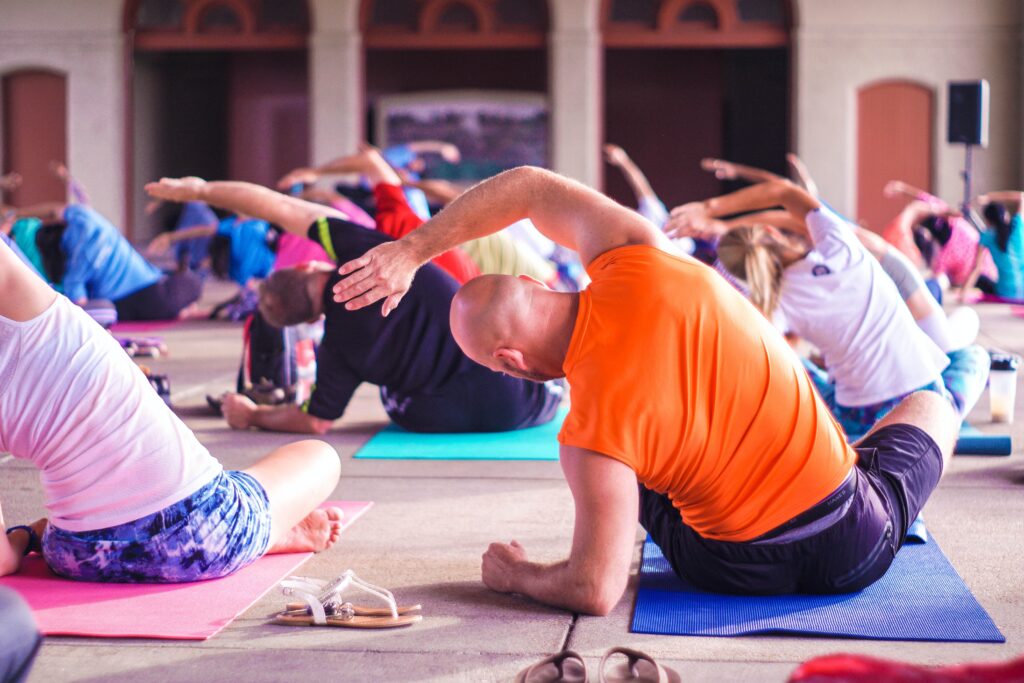 Retreat Together
A Relationship Retreat for Couples
2023 Autumn Dates coming
Green Farm's tranquil setting offers the perfect location to relax, connect, and rejuvenate together as a couple. During this retreat, you will care for your body through yoga, cultivate awareness in meditation, and glean insight through the psychotherapeutic lens. Take time to play, discover, and explore the light and dark of your loving partnership. You will develop skills in meditation, embodied listening, authentic communication, and conflict resolution. This unique retreat aims to give you simple and effective tools that enable you to be with what arises between you, free of judgment. Ok, maybe not free of it, but at least more aware of your critical voice. Alex and Gabriel aim to support each couple in finding their way to more love, empathy, and fulfilment.
All yoga and movement practiced during this retreat are accessible for beginners, suitable for all ages and levels of fitness, and adaptable to injuries/disabilities. You are welcome to arrange a phone meeting with Alex before the retreat if you have any concerns, questions, or requirements.
What you will get from the workshop:
A deeper relationship with your body and being through yoga.
Meditation skills you can use in daily life to cultivate awareness, compassion, and presence.
Deeper understanding of why you feel the way you do in relation to others.
Learning and embedding the practices of Non-Violent Communication.
Increased insight into how you and your partner fit together emotionally.
Greater robustness as a couple with an increased capacity to repair when raw wounds have been touched.
Time to relax, regenerate, and enjoy each other in nature, with delicious nutritious food, spa treatments.
Cost
£1,390 per couple
Book now or for more information